Learn to make scrumptious flour tortillas and fill 'em up with mouth-watering deliciousness under the tutelage of our awesome chef. We'll send you a tortilla press and everything you need to get started on your tortilla master journey.
Tortilla Press
Parchment paper sheets
All purpose flour
Oil
Salt
Baking powder
Chicken breasts (or salmon)
Diced Tomatoes
Guacamole
Onion
Lime
Taco spice
Sour cream
Cilantro
Instructions card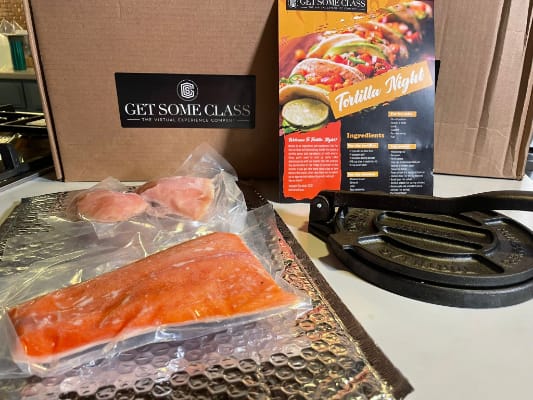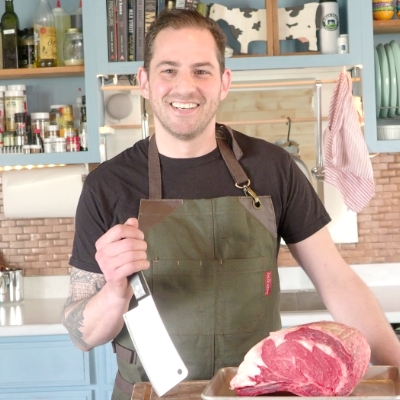 Chef Yankel Polak has worked in the food industry since prehistoric times. He worked his way up from shucking oysters (way too many in a shift) to executive chef of a restaurant group where he ran five restaurants simultaneously (and was likely present in each one at the same time always – don't ask, he's powerful).
Chef Yankel is currently the Head Chef of new age meat shipping company Butcher Box. He's also a Krav Maga black belt which gives him the unique distinction of being an expert at manhandling both live and dead meat.
Email over your question and we'll get back to you within 24 hours. 
Also, feel free to reach out to us to brainstorm ideas that are incredibly fun, unique, and sometimes better-than-in-person!