Join us for a delicious night of steaks!  The Steak Out is a virtual cooking event where each participant cooks a stove-top fresh steak dinner to perfection under the guidance of our world-class chef. We offer vegan, fish and kosher options as well, and an optional paired wine add-on.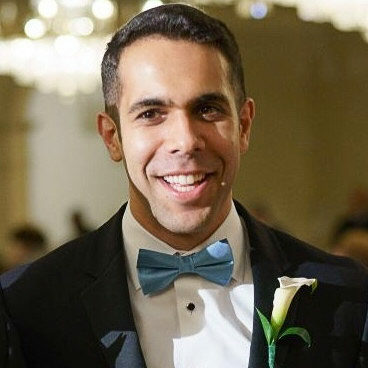 Wow. I was blown away by the quality of your Steak Out experience. Chef Yankel was so knowledgeable, patient, and interesting and clearly a master of cooking on video format. I still make my steak the way he did it.
Associate, Simpson Thacher
1 large rib eye steak (kosher, vegetarian, and vegan options available)
Baby potatoes
Fresh herbs
Pepper grinder
Balsamic vinegar
Truffle oil
Coarse salt
Custom Add-Ons
Wine
Apple crisp
Custom engraved wooden meat board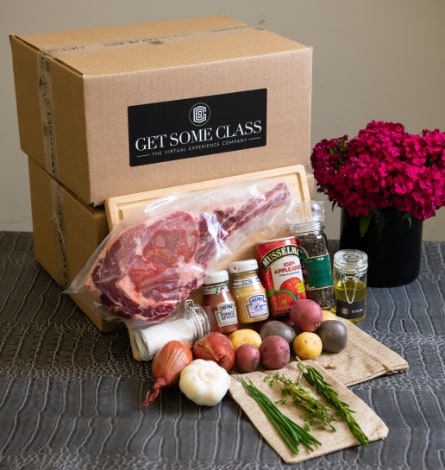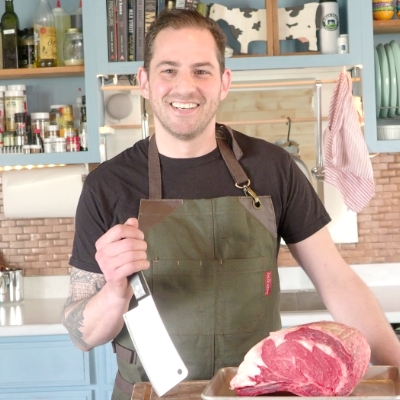 Chef Yankel Polak has worked in the food industry since prehistoric times. He worked his way up from shucking oysters (way too many in a shift) to executive chef of a restaurant group where he ran five restaurants simultaneously (and was likely present in each one at the same time always – don't ask, he's powerful).
Chef Yankel is currently the Head Chef of new age meat shipping company Butcher Box. He's also a Krav Maga black belt which gives him the unique distinction of being an expert at manhandling both live and dead meat.
Email over your question and we'll get back to you within 24 hours. 
Also, feel free to reach out to us to brainstorm ideas that are incredibly fun, unique, and sometimes better-than-in-person!