Want some really awesome fun ideas
for your law firm's holiday season?!?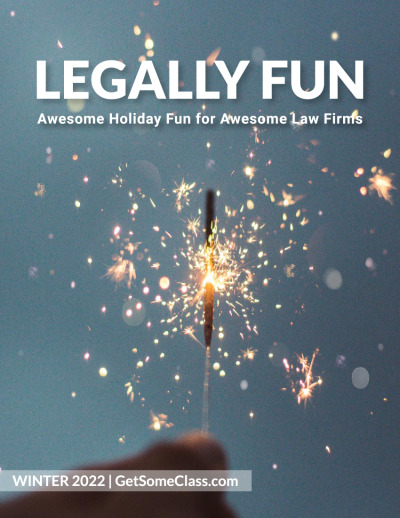 Grab our brand-new magazine for the legal industry!
* By entering your information, you agree to receive our awesome emails!
Not in the legal industry?
No worries…we've got a Holiday Party 2022 magazine for you too!  Click here.