It's Chess Time is a chess event led by a US chess champion and grandmaster. The event consists of a short tutorial, a chess strategy discussion, and a live tournament mediated through an online chess platform and commentated by our grandmaster. Participants can enjoy the event even without prior chess experience.
It's Chess Time Package:
Welcome card
Chess set
Chess snack package, including:
Chessmen cookies
Custom chess chocolate pieces
Black and white candies
Premium package also available.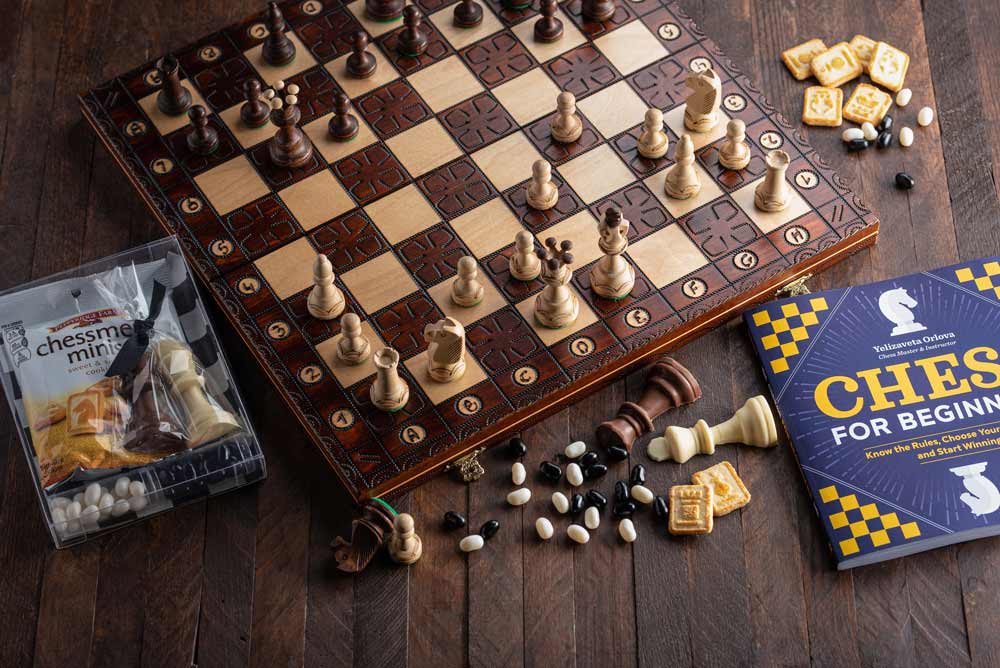 It's Chess Time was one of the rare events I thoroughly enjoyed during the Covid lockdown. The presentation was highly engaging, refreshing and unique and it was wonderful to spend a light and enjoyable evening with friends together with a world-class chess player.
Associate, Lowenstein Sandler
Grandmaster Sam Shankland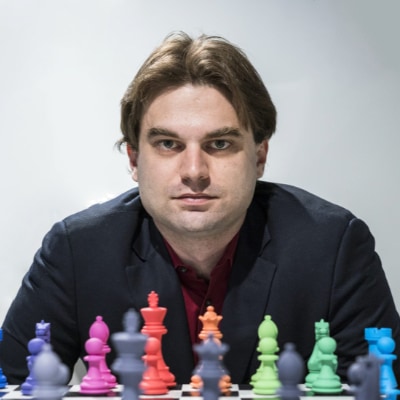 Sam Shankland is an American Chess Grandmaster and US Chess Champion. He is a mainstay on the US Olympic Team, a two-time Olympiad Gold Medalist, a former World u-18 co-champion, and the winner of several international events. He has worked as an analyst for the reigning World Champion, Magnus Carlsen, training with him to prepare for two World Championship matches. Most recently, Sam won the Prague Masters tournament in 2021.
e Head Chef of new age meat shipping company Butcher Box. He's also a Krav Maga black belt which gives him the unique distinction of being an expert at manhandling both live and dead meat.
Email over your question and we'll get back to you within 24 hours. 
Also, feel free to reach out to us to brainstorm ideas that are incredibly fun, unique, and sometimes better-than-in-person!