Edible Oceans – A Sustainable Seafood Program
A seafood cooking program with sustainably-sourced seafood led by our awesome chef, along with a talk by a fisheries expert all about seafood sustainability and what you can do to be a wiser consumer.
Sample ingredients kit includes:
Sustainably-sourced salmon
Fingerling potatoes
Fresh herbs
Lemon
Pepper grinder
Kosher salt
Truffle oil or other garnish
meet your program leaders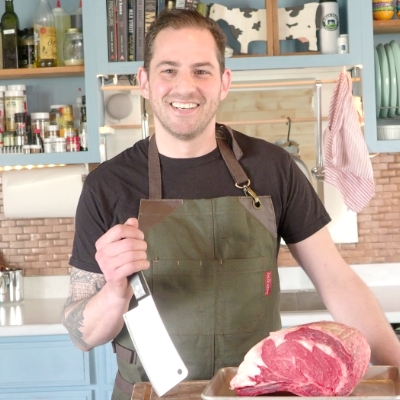 Chef Yankel Polak has worked in the food industry since prehistoric times. He worked his way up from shucking oysters (way too many in a shift) to executive chef of a restaurant group where he ran five restaurants simultaneously (and was likely present in each one at the same time always – don't ask, he's powerful).
Chef Yankel is currently the Head Chef of new age meat shipping company Butcher Box. He's also a Krav Maga black belt which gives him the unique distinction of being an expert at manhandling both live and dead meat.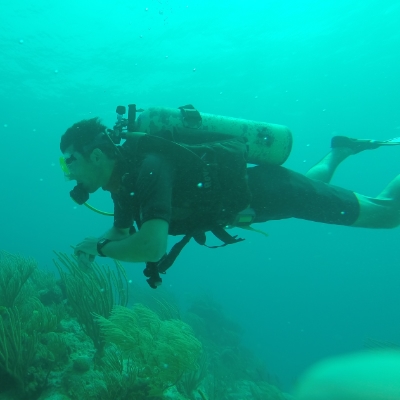 Dr. Robert Boenish is a marine ecologist who focuses on a wide variety of ocean issues from global fisheries and seafood nutrition to coral reef ecology, marine diseases, and how climate change affects marine ecosystems.  Growing up on an island in the Pacific Northwest, he naturally gravitated to the ocean, spending nearly a decade as an Alaskan commercial salmon fisherman before pursuing a PhD studying lobster ecology and international fisheries at the University of Maine. Robert has worked on ways to improve the sustainability of fisheries in developing countries and has also published on the global state of coral reefs. He currently works at the U.S. Department of State on global food security issues and focuses on how seafood contributes to human nutrition. In his free time, Robert is an avid SCUBA diver and free diver.
Email over your question and we'll get back to you within 24 hours. 
Also, feel free to reach out to us to brainstorm ideas that are incredibly fun, unique, and sometimes better-than-in-person!