Coral Creations is a painting experience led by a world-class, gallery quality artist. Our featured artist, Nikolina Kovalenko, focuses on climate related art and her work highlights the beauty and sensitivity of the earth's fragile ecosystems. Coral Creations consists of a short presentation by the artist of her work and artistic focus, followed by a guided painting session where each participant will impress themselves by creating a beautiful painting under her tutelage. In advance of the event, participants will receive an art-themed package consisting of the necessary supplies for the event along with an art-themed snack package.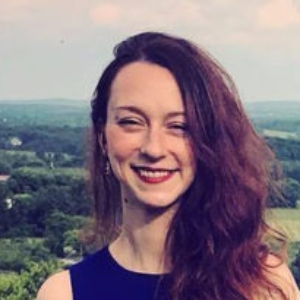 Coral Creations was an absolute blast! Nika made the painting process very easy to follow along with, gave helpful pointers and I especially enjoyed getting to see her own art. The event packages arrived safely and well in advance. Joseph was a pleasure to work with!
Associate, Kirkland & Ellis
Art Supplies Kit:
Canvas
Paint set
Paintbrushes
Palette paper
Art-themed Snack Package:
Palette-shaped cookie (customizable with your company name)
Chocolate paint brush
Colorful candies
Add Ons
Wine can or bottle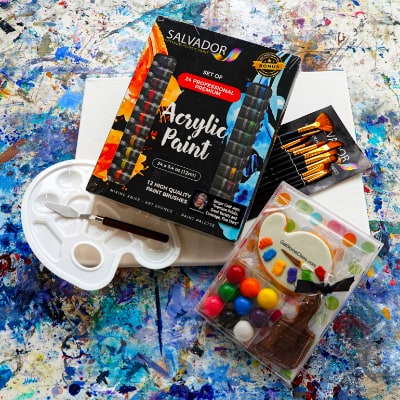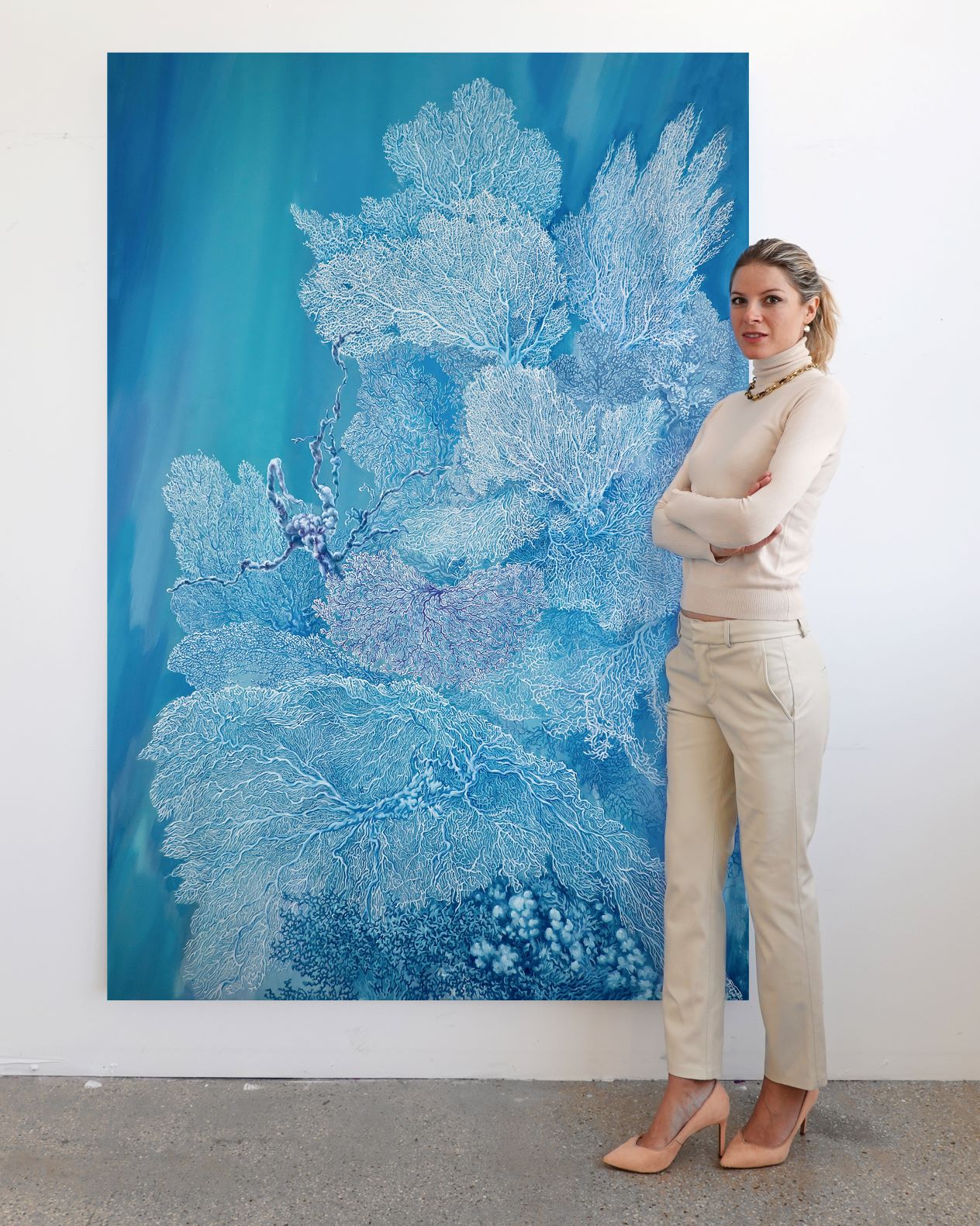 Nikolina Kovalenko received her Master of Fine Arts from Moscow's Surikov Art Institute and studied at Universität der Künste in Berlin. Nikolina holds a Gold Medal from the Russian Art Academy and her art has been featured in exhibitions in the United States, Russia, Japan, Germany, France, and Iceland. Nikolina's exhibition history includes solo shows at Gitana Rosa Gallery and Dacia Gallery, along with group shows at Cheryl Hazan Contemporary, Townsend Modern/Contemporary, Mayson Gallery, Select Art Fair, 212 Arts, Andrew Edlin Gallery, Aureus Contemporary, Drawing Rooms, and Erarta Gallery among others.
Email over your question and we'll get back to you within 24 hours. 
Also, feel free to reach out to us to brainstorm ideas that are incredibly fun, unique, and sometimes better-than-in-person!