Chess and Business Strategy
Chess and Business Strategy explores strategic business lessons we can learn from the ancient game of chess. Join Jen Shahade, a US Women's Chess Champion and renowned chess author, for an interactive talk on the lessons we can take from the board to the boardroom.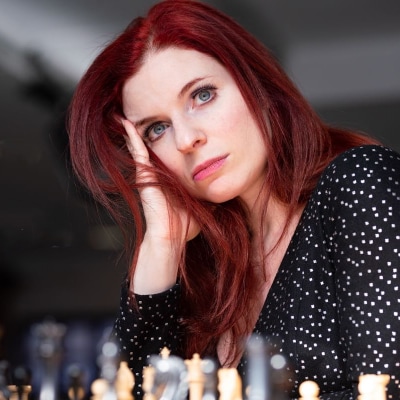 Jennifer Shahade is a rock star and renaissance woman. Jen is a two-time U.S. Women's Chess Champion, the Woman's Program Director of U.S. Chess, a poker player and poker championship winner, and an author of three books. Her most recent book, Chess Queens, explores the history of great female chess players.
Jennifer is a trailblazer in empowering girls to access the world of chess. When she's not doing all those things, she finds time to host a chess podcast called Ladies' Knight and the GRID poker podcast. We're lucky to have her on board and your people will have an awesome time with her.
Email over your question and we'll get back to you within 24 hours. 
Also, feel free to reach out to us to brainstorm ideas that are incredibly fun, unique, and sometimes better-than-in-person!