All About Chocolate is a craft chocolate tasting experience together with a talk by an industry veteran about the greater chocolate industry, growing challenges, the creation process, sustainability, local production, and other contemporary issues pertaining to this food of the angels.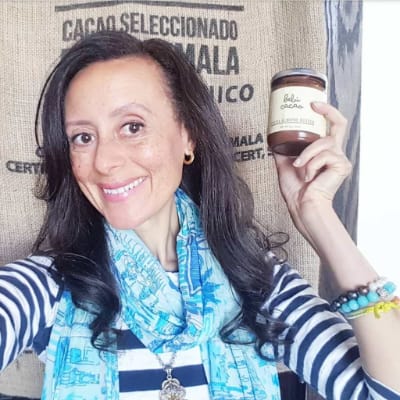 Valerie Beck is a chocolate industry entrepreneur, pioneer, and activist. Valerie is the founder of Chocolate Uplift bean-to-bar chocolate distribution and consulting and of the original Chicago Chocolate Tours nationwide. Valerie speaks frequently on topics such as the history and health benefits of chocolate, such as in her presentation "What's in Your Chocolate: Making Conscious Chocolate Choices," where she teaches how to interpret labels to discern what's really in your chocolate bar, and discusses her 5 Ss of first-class craft chocolate, which are: slavery-free, soy-free and industrial additive-free, sustainable, small-batch, and scrumptious!
Her chocolate consulting work ranges from helping brands create and launch new chocolate bars, to helping cacao growing nations promote their products. Valerie is also a popular judge at chocolate competitions such as the annual World of Chocolate event in Chicago, and at business plan and innovation competitions.
Valerie has also been featured as a chocolate expert on TV and radio and in print, and has been profiled in multiple media outlets such as NBC, ABC, WGN TV, WGN Radio, USA Today, The Chicago Tribune, and Crain's Chicago Business.
Email over your question and we'll get back to you within 24 hours. 
Also, feel free to reach out to us to brainstorm ideas that are incredibly fun, unique, and sometimes better-than-in-person!